TOONS ON-ICE HOCKEY
COPYRIGHT INFORMATION


All Artwork and TOONS ON ICE Website Content is copywritten Material. It is illegal to reproduce, copy or reprint any of the concepts, images, text or characters without the written consent and permission of the Artist.This is not a clip-art site eh!!!
Contact Michael Fischer for cartoon inquiries. Anyone misusing or abusing TOONS ON-ICE material will be subject to court action under US Federal Copyright Law and get whacked in the skull by the Hockey Granny's giant soup spoon to teach you it's not nice to steal anything but a puck!

Now go skate out there and go grab a hot dog for Coach Dad!



Please support our sponsor Howies Hockey Tape!





TOONS ON-ICE Hockey Store
Give the gift of hockey and support this website!

WHAT'S NEW ON-ICE... FEATURE DEPT. ... PUCK TALES... LINKS ...
ARTIST BIO... CLIENTELE ... HOCKEY GRANNY'S RECIPES... HOME...
TESTIMONIALS... AFFILIATE PROGRAM... HOCKEY FUNDRAISERS ...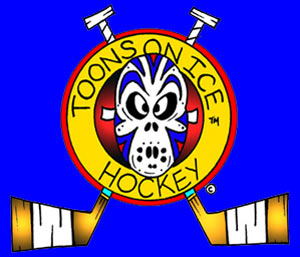 ©1998-2012 Toons On-Ice Hockey Image Copyright
TOONS ON-ICE Hockey Original Sports Property Created by Michael Fischer
Web Design Created by Fish and Tony Gerber @ Space For Music Inc.