TOONS ON-ICE HOCKEY
WEBSITE LINK AFFILIATE PROGRAM


Hockey Sponsors Wanted!!!
Do you need some killer eye candy for your website??? Slap some character in your skate bag and be an Official TOONS ON-ICE Hockey Affiliate Sponsor for FREE!!! Contact Our Review Dept. with your site address and that's it folks. Your site will be reviewed as an Official TOONS ON ICE Affiliate and then you will be contacted for permission to post TOONS and your ready to rock!!! Qualify and your ready to score some killer toonage for your website. Post one Cartoon along with link and watch your web traffic excel like a Hockey Mom flying down ice on a breakaway.

If you are interested in Tournament TOONS for your programs.
Please contact Michael Fischer - [email protected].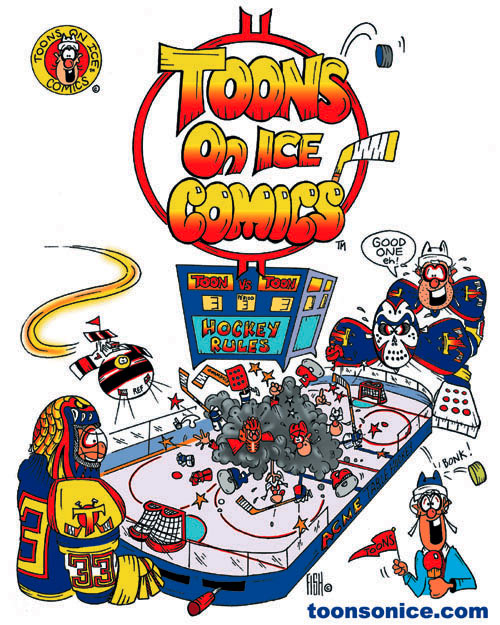 Support this website and shop our sponsor!

USA Tape - Green Camo Tape - Pink Camo Tape - Canadian Tape - Official 6 oz Pucks



TOONS ON-ICE Hockey Store
Give the gift of hockey and support this website!

WHAT'S NEW ON-ICE... FEATURE DEPT. ... PUCK TALES... LINKS ...
ARTIST BIO... CLIENTELE ... HOCKEY GRANNY'S RECIPES... HOME...
TESTIMONIALS... AFFILIATE PROGRAM... HOCKEY FUNDRAISERS ...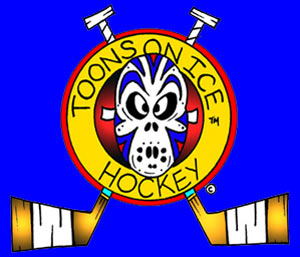 ©1998-2012 Toons On-Ice Hockey Image Copyright
Web Design Created by Michael Fischer @ TOONS That Rock Inc.